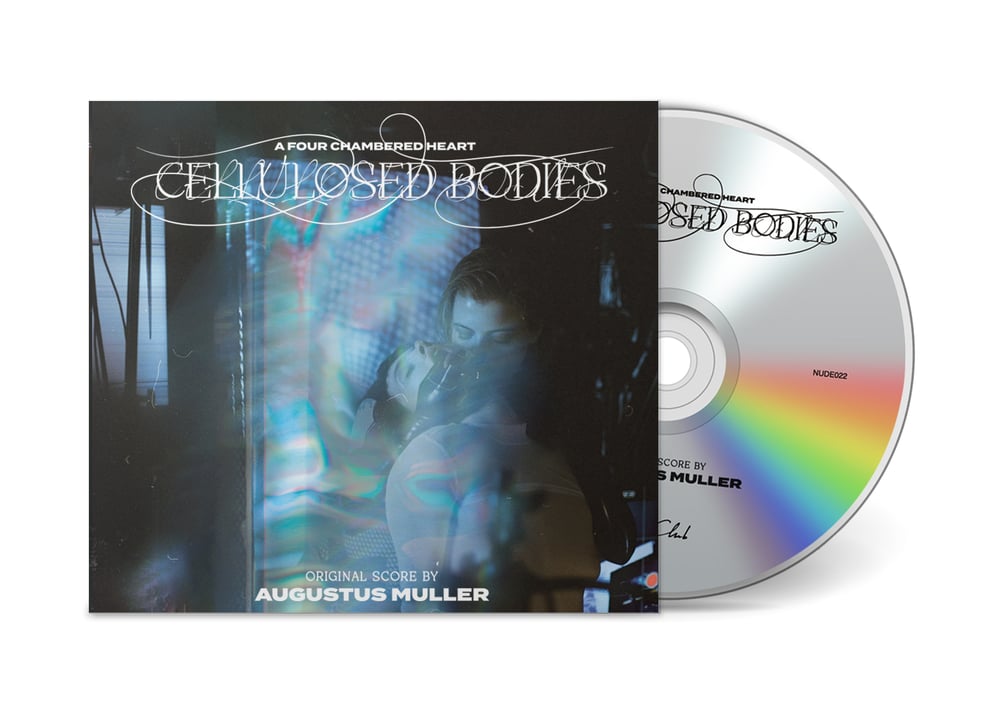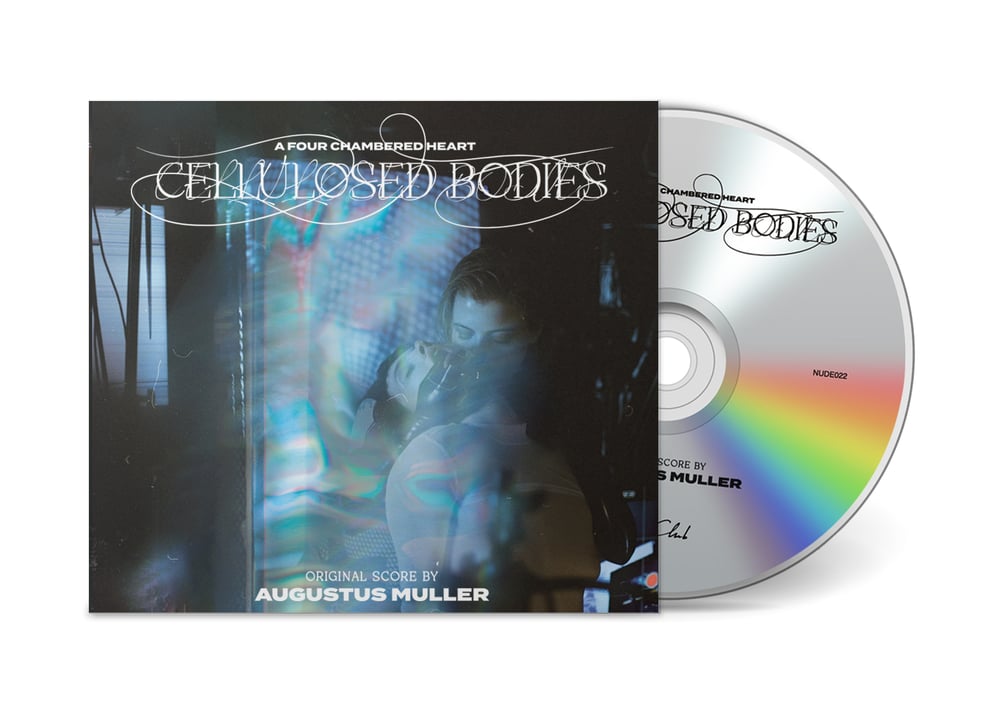 AUGUSTUS MULLER 'Cellulosed Bodies (Original Score)' CD
$13.00
AUGUSTUS MULLER 'Cellulosed Bodies (Original Score)' CD (Nude Club)
RELEASE DATE: September 1st, 2023
Augustus Muller (AKA Gus of Boy Harsher) teams up again with Four Chambers to release 'Cellulosed Bodies', which features two scores, 'Crash' and 'Automaton', through imprint Nude Club Records. Four Chambers is the self-described "project" of experimental pornographer Vex Ashley, filmmaker, photographer, and cultural phenom. Both scores serve as accompaniments to films released by Ashley last year through Four Chambers.
'Crash' and 'Automaton' demonstrate Muller's mastery of stark, industrial soundscapes. Yet, Muller takes the compositions further - introducing club elements such as 'nu disco' tendencies and vocal samples. Thus, he embraces the theme of body meets machine as explored in the visual content of the films.
'Crash' is an homage to David Cronenberg's 1996 film of the same name. Both Ashley and Cronenberg explore the eroticism of car accidents, a fetish that feels both mechanical and gory. This violent juxtaposition is Muller's ultimate inspiration. Featured in 'Crash', "Body and Machine" is a pulsing, synth anthem, exhibiting both synthetic echos and playful plucky highlights. "Perverse Technology" is a groovy and discordant number, where "Sharing a Smoke" has a somber austerity, you can almost see the hands pass across leather seats, shattered glass against sweaty bodies, and open-mouth kisses in the headlights.
'Automaton' experiments came from the isolation brought upon the pandemic, which turned many into digital fiends. Ashley explores the fixation of technological intimacy, with Automation, a sci-fi feeling porn that features a severe computer entity and trapped prey, succumbing to pleasure. Unlike, Crash, Muller uses less "industrial" sounds in 'Automaton', instead favoring synthetic instrumentation."Who is in Control" and "Observation" are chilling examples of this - compositions that feature oblique strings and organ like synthesis. Songs such as "Subdue Yourself", featuring vocal samples of dominatrix Miss Marilyn, are deftly human, yet "speak" from the perspective of the machine.
Ultimately, both sides of 'Cellulosed Bodies' play with the mercurial erotic relationship between body and machine. A soundscape that is both haunting and humble, Muller's follow-up with Four Chambers features some of his best score work.
"You belong to the machine, you are nothing, you are use, you are there to be taken…